The

KeyChoc

Story
KeyChoc has a long history of working with chocolatiers and confectioners, dating back to 1991. We started out as the UK agent for various Continental European manufacturers of chocolate making machinery, as well as providing second-hand machinery to startups and growing businesses, and offering a machinery repair and reconditioning service.  
With over a decade's worth of experience working with so many other top brands, in 2005 KeyChoc developed its own standard range of chocolate machinery.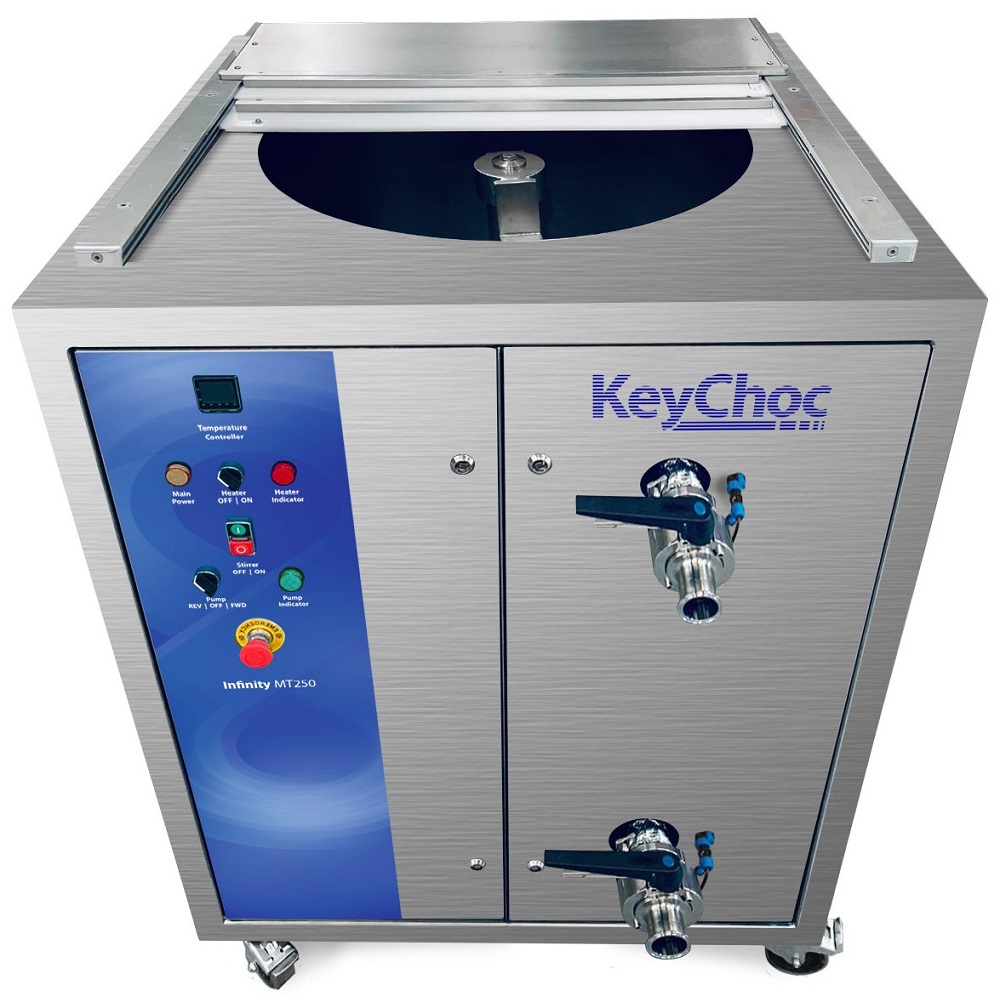 Originally part of Keylink Ltd, KeyChoc has been an independent company since 2010. Keylink, now our sister company, has been a leading supplier in the chocolate sector for over 50 years, providing chocolate, ingredients, packaging and accessories to chocolatiers, bakers and patisserie chefs. 
In 2010, we established SEMMco as a joint venture chocolate machinery manufacturing company based in Sheyang Province in China. Whilst much of our design and precision engineering continued to be carried out in the UK, SEMMco allowed us to widen our manufacturing base to include the production of larger machinery, ranging from melting tanks and cooling tunnels to coating and polishing machines. 
In 2017, we moved all our manufacturing back to the UK and can proudly say all our machinery is made in Great Britain. 
KeyChoc is a supplier of vibrating tables and guitar cutters to the Barry Callebaut UK Academy and has become a trusted partner for artisan and industrial chocolate producers throughout the UK and the rest of the world.