The KeyChoc INFINITY Series chocolate tempering machines have been designed to serve as the backbone of a versatile, modular chocolate production system. Our range now comprises the following:
Infinity AX (60kg fully automatic tempering machine)
Infinity BX (24kg fully automatic tempering machine)
Infinity MX (75kg seed tempering machine)
Infinity BT150 (150kg fully automatic batch tempering tank)
The INFINITY BX is our brand new, 24kg fully automatic continuous tempering machine, with touchscreen controls and removable auger, all at a very competitive price!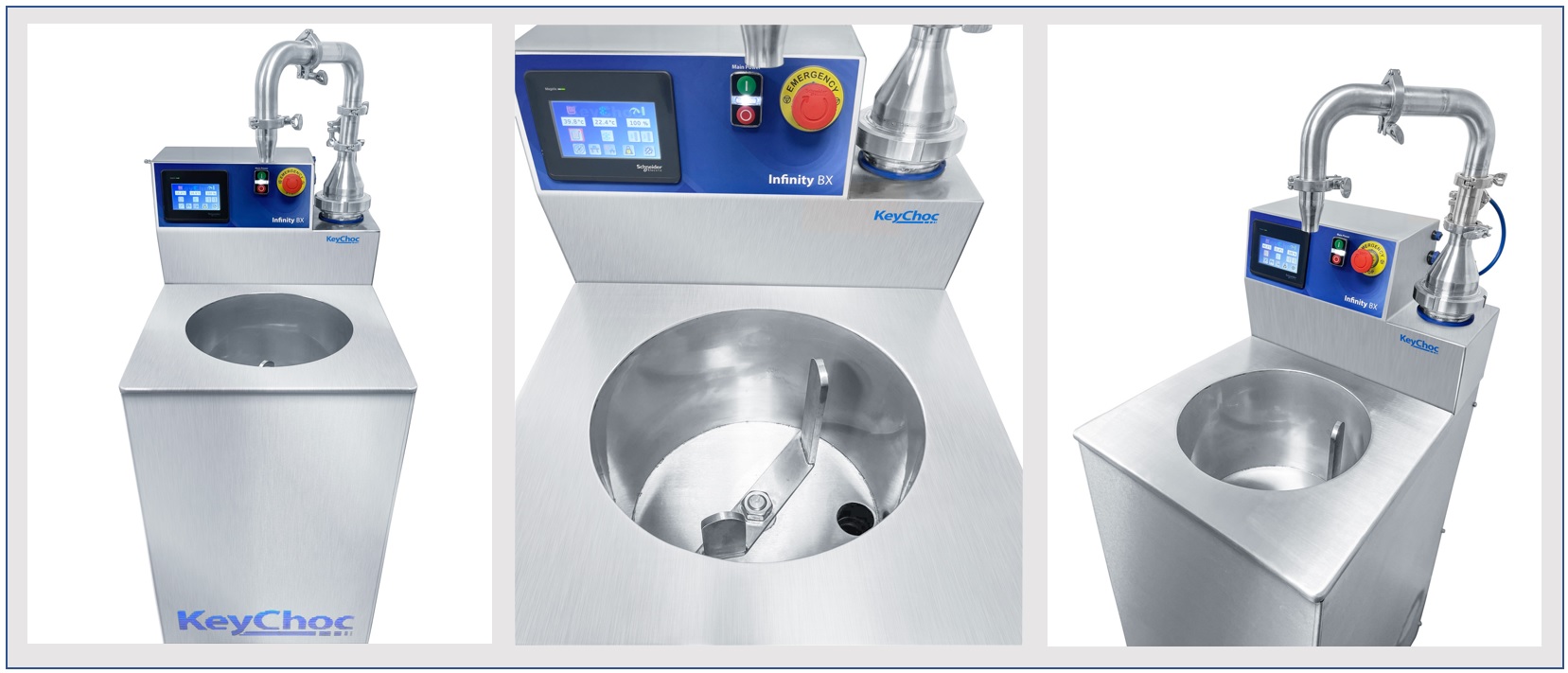 The INFINITY MX and the INFINITY AX, are both designed specially to work with inclusions up to 10mm in size. When combined with the INFINITY Depositing Attachment or the INFINITY AML Automatic Moulding Line , you can easily turn your INFINITY into a full-scale chocolate production line for chocolate moulding. The Infinity Series is entirely made in the UK.
The KeyChoc standard range of industrial chocolate equipment also includes MT Series and MT-P Series melting tanks, vibrating tables and cooling tunnels.
As leading chocolate machine suppliers, KeyChoc's chocolate production equipment has been developed to suit the needs of both smaller artisanal chocolate producers as well as medium-sized, industrial chocolate manufacturers. Designed with a meticulous attention to detail and manufactured to precise standards, KeyChoc machines combine solid engineering with a wealth of carefully thought out features, and all at sensible prices.
All our chocolate machinery can be seen at our showroom in St. Helens, Merseyside and we would be very happy to arrange a demonstration of our commercial chocolate equipment to show you why we think they are world-class machines!