KeyChoc is a British manufacturer of chocolate tempering machines, melting tanks, moulding lines and cooling tunnels. We operate from a 17,000 sq ft premises in St Helens, Merseyside, where we have all the production equipment, IT systems and skilled engineers needed to design and manufacture our complete range of machines. You're welcome to visit us any time to see our machines and how we build them!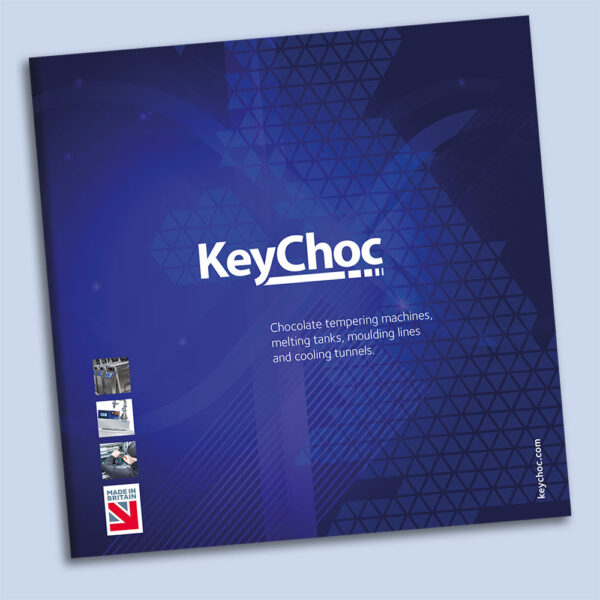 Our Machines
The KeyChoc INFINITY Series chocolate tempering machines have been designed to serve as the backbone of a versatile, modular chocolate production system.
The INFINITY BX is the smallest fully automatic continuous tempering machine in the Infinity range, with a 24kg tank capacity, intuitive touchscreen controls and removable auger, all at a very competitive price!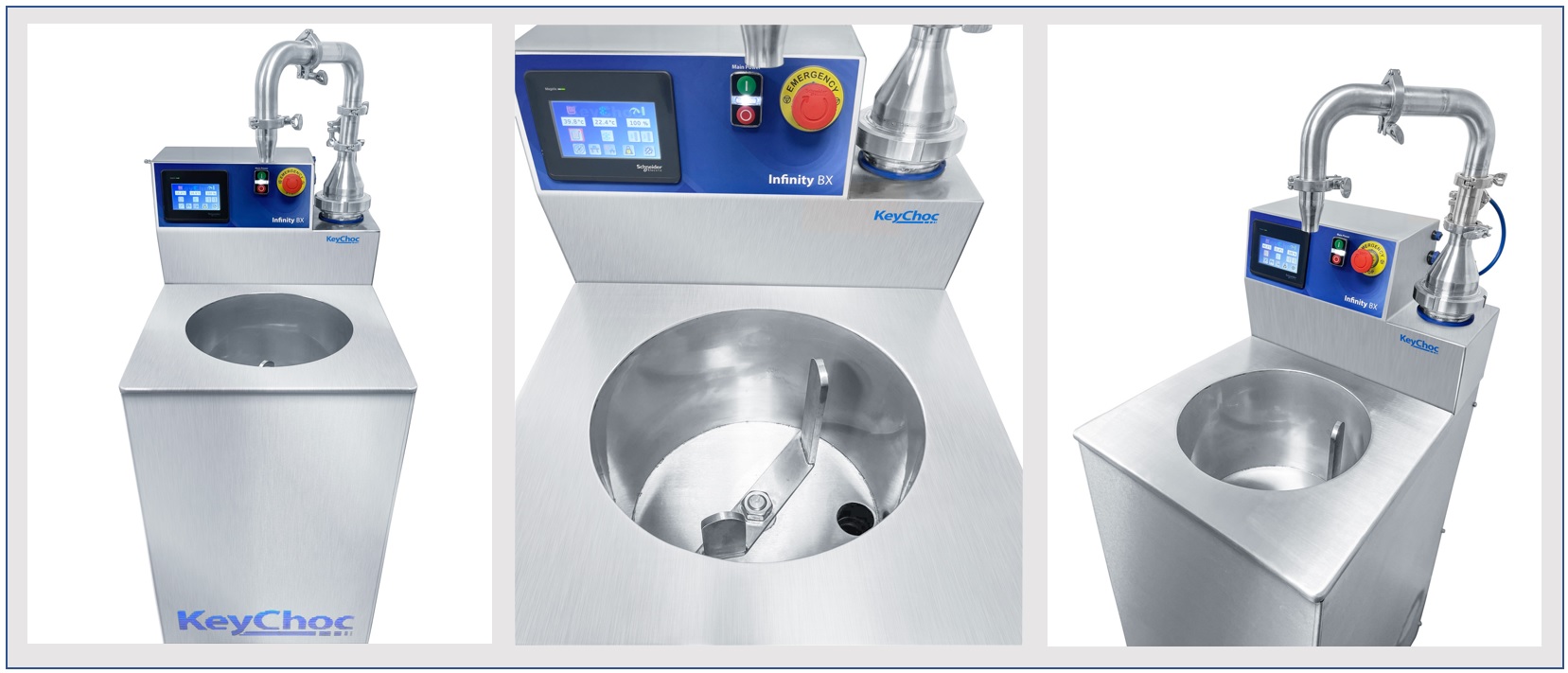 The INFINITY MX and the INFINITY AX, are both designed specially to work with inclusions up to 10mm in size. When combined with the INFINITY Depositing Attachment or the INFINITY AML Automatic Moulding Line , you can easily turn your INFINITY into a full-scale chocolate production line for chocolate moulding. The Infinity Series is entirely made in the UK.
The KeyChoc standard range also includes MT Series and MT-P Series melting tanks, vibrating tables and cooling tunnels.
The KeyChoc Difference
Getting the right advice and buying the right machine for your needs is a vital first step, but your journey with Keychoc doesn't end there.
It goes without saying that we work very hard to design quality into our machines and set strict quality control standards during manufacture, as machines which never fail would be best for you and best for us! But in the real world, motors can burn out, electrical components can fail and accidents can happen.
With Keychoc, you can rest assured that our UK based engineering team will always be there to help you with a full UK manufacturing facility and a readily available stock of locally stored spare parts at their disposal.